You Can Make a Difference
Do you have some extra time to share?
Kids Up Front has rewarding opportunities available for anyone who wants to get involved and support our charity through volunteering. We are always looking for volunteers to help run special events, fundraisers, sell 50-50s and much more!
With your help, we are able to give deserving children incredible and unforgettable, life changing opportunities and experiences. Volunteering is your chance to be right in the middle of the action and see the difference for yourself!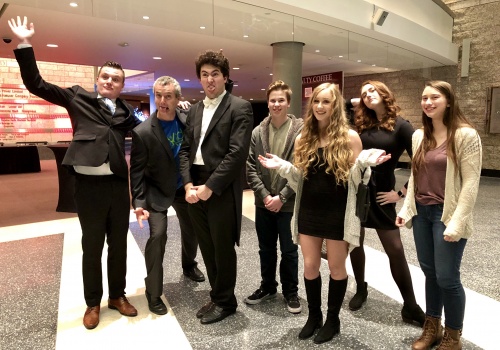 Interested in Volunteering?
We have two different types of volunteer opportunities available; General Volunteer and Suite Ambassadors.
General Volunteers
General Volunteers (Level 1) are volunteers that donate their time to a wide variety of events. None of these events include being in contact with any of the youth that we serve, instead, these volunteers donate their time to events just as 50/50s, selling Chuck a Puck at Oil Kings games, or lending a helping hand at our annual fundraiser; District of Dreams.
Suite Ambassadors
Suite Ambassadors (Level 2) are volunteers that donate their time at various events in a suite at Rogers Place. Although these volunteers are approved to be in the suites after a Vulnerable Sector Check, it is encouraged that they also donate their time to all of the other volunteer opportunities that we offer. We love all of the helping hands we can get!