When you make ANY kind of donation* to Kids Up Front, you qualify for a tax receipt. Kids Up Front keeps records of all your contributions throughout the year and issues a single tax receipt with the full amount of all donations* in January of the following year.
We kindly ask that you review our guidelines below and confirm we have all the necessary information to process your tax receipt. If you require a tax receipt before January of the following year, please let us know and we will accommodate you.
If you have any questions, please contact our Fund Development Coordinator, Maria Barbu, at [email protected]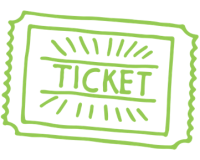 Tickets / In-kind
If you've donated tickets to us and you want a tax receipt, we require your:
Full name
Mailing Address
Phone Number
Email Address
Proof of Purchase 
Valid proof of purchase is an invoice or receipt with a breakdown of all of the costs. If you do not have an invoice or receipt for your tickets, we encourage you to contact the organization that you purchased your tickets from.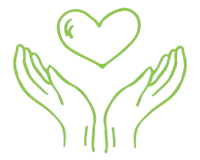 Money
If you've made a monetary donation DIRECTLY to us (i.e. cash, cheque or credit card), we require your:
Full name
Mailing Address
Phone Number
Email address
If you have donated through a third party platform (i.e. online on our website via CanadaHelps, via PayPal or Benevity), you have already been asked for necessary information and your tax receipt will be sent directly by those providers.
* Monetary or in-kind sponsorships are not eligible for a charitable tax receipt – ONLY donations.